Andy is currently 36 months old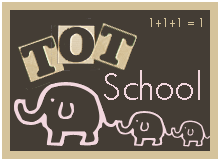 Our theme for last week's Tot School was 'Farm Produce'. We started on a lapbook we're creating for the book Pancakes, Pancakes by Eric Carle. We want to aim to do one Eric Carle book into a lapbook each month or so. Pancakes, Pancakes fit's in with Farm Produce as Jack has to go fetch each ingredient for his pancakes e.g. egg from chicken, milk from cow, flour from wheat and miller ect. It's one of Andy's favourite books.
We started the week off with some basic Tot Trays which Andy enjoyed tremendously. Spaghetti into holes in lid of container (I poked some holes in a container cause the spice shaker I bought proved to be useless by it's holes being too small), spooning dried peas into a funnel and montessori '
where things come from
' cards e.g. matching up sheep - wool - sweater, cow - milk - cheese.
Spooning...
Spaghetti into holes...
Andy had quite a lot of crayons which he doesn't often use because he prefers felt tipped markers but after this activity it is no longer the case :) We took all his crayons, cut it up and Andy divided it into the holes of an old patty-pan pan while we preheated the oven to 180 degrees C. I then switched off the oven and put the pan in it until the crayons were melted. We transfered the pan to the freezer for about 10 minutes and then left it at room temperature for a while.
We then popped them out and Andy was SUPER excited about his 'new' crayons...
He put them to work straight away on a craft we did for our Pancakes, Pancakes lapbook...
Then later in the week we had another three Tot Trays. Tonging, sponging and play dough...
Sponging (transfering the water from one bowl to the other with a sponge). This is by far one of Andy's favourite activities. He must have done it at least a hundred times :)
We bought a set of these velcro fruit and veggies as part of Andy's birthday present. He loves playing with kitchen things and has his own cupboard full of kitchen toys in the kitchen which he unpacks and uses when I'm busy cooking or washing up. His Aunty Becky set him up with a tea set, pots and pans and play food for his birthday as well :)
He transfered the fruit and veg from one basket to the other using his tongs...
The he chopped them in half with his little chopping board and knife that came with the set and put one half in each basket...
And then he took the halfs and put them together again to make the whole fruit and veg again...
Having some more fun with his 'new' crayons with Aunty Rachel who came for her weekly visit and joined in on some Tot School fun...
Play dough...
Homemade play dough recipe:
500ml cake flour
125ml salt
10ml oil
10ml food colouring of choice
approximately 200ml water
Mix flour, salt, oil and colouring together. Add enough water to make a nice play dough consistency. Knead well.
Enjoy!
We studied potatoes by painting with potato stamps...
Discussing the 'eyes' and how potatoes grow (I put two potatoes aside in a dark corner of the cupboard at the beginning of the month so that they will grow roots for Andy to study)...
We got a great book out of the library on potatoes. Andy decided not to plant the potatoes and so relieved them of their roots. :)
And proceeded to chop them up just because chopping is fun...
This evening we did our weekly shopping and when at our local 'Fruit and Veg Food Lovers Market' a fresh load of veggies arrived from the farm so I had Andy choose some out and when we got home we discussed each one and felt and smelt them and Andy told me how and where they grow and what they're used for...
Then he chopped up a radish and a carrot...
And tasted each to identify whether it was sweet, bitter, etc. and whether he liked it or not. The carrot of coarse was pronounced as yummy and sweet...
And the radish? Quote: "It tastes gross. It's burny. Mommy, can't I have water!?"
At last after a long search I found the right trays for Tot School (the only ones I could find before being floral and kitchen printed ones). Sometimes I wished I lived in America where everything seems so readily available with little effort and cost (I might be wrong but that's how it seems) but at last, before I turned permanently green with envy ;) I found these locally. I got a few other containers and beads and things too and set these Tot Trays up for Andy to enjoy during the coarse of the weekend. He spent most of his Friday night doing these and you could hear a pin drop when he sat stringing those beads to the pipe cleaners, he was concentrating so hard. :)
Beads and pipe cleaners, sponging, spooning beans.
All in all we had a very fun week - explained in as few words as possible :) - and discovered many new 'favourites' to enjoy.
Visit
1+1+1=1
for some wonderful Tot School posts.