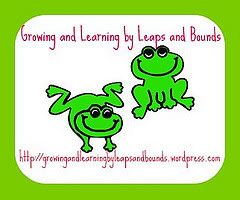 This is the first week of Open Ended Art for us. The theme is Bean Mosaic so I put out some lentils and peas (close enough to beans) for Andy to make his masterpiece. He wanted to stick some pom-poms on too and of coarse wanting to encourage creativity I put those out as well and seeing as we missed out on the first mosaic week (which I think was paper) I put some of that out too. So all in all Andy had a creative blast and loads of fun (I'm sure I'll be forgiving the variation on the bean theme as the main point of Open Ended Art is to have fun)... :)
Here is the masterpiece...
To see what bean mosaics others have done go
here
.