Andy is currently 37 months old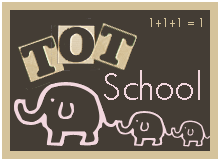 This weeks theme for our Tot School was 'Winnie the Pooh and some Bees' but it turned out to be 'a whole lot of socializing and some Winnie the Pooh'. We didn't get much in the way of Tot School done this week because the most part of Tuesday, Wednesday and Thursday was taken up with visitors but Andy still had lots of fun.
We started off the week with examining the shells he collecting from the beach last week in detail...
This is our favourite one...
I prepared a 'Bee' craft for Andy out of things we had in our 'Resources' drawer...
The yellow strips are material scraps, the wings are paper and the body is a foam dish from a milk tart that we bought...
The finished bee... I'm so glad we did this craft on Monday because Andy played with it everyday zooming around the house with his bee. He had such a lot of fun. (we made his sting out of the back of a duck's feather)
Then he did some work on his 'Winnie the Pooh and some bees' lapbook which we got from lapbooklesson.com (we just added a few things of our own as well)
On Tuesday my Granny, eldest sister and 2 nieces came to visit so Andy and I spent the morning making these homemade cinnamon buns (we added chopped walnuts to the frosting)...
Here's Andy's one which he made all by himself. He had it when it was warm out of the oven and was so proud of it...
He also had a neighbour's grandson and granddaughter over to play. N is the same age as Andy and Andy asks after him everyday now.
Wednesday: Our little Winnie the Pooh display...
Andy painted this little bear and filled the container with a different snack everyday...
We spent the morning doing some random Tot Trays...
Some work on his bear counting book out of his lapbook...
And in the afternoon Aunty Rachel came for her weekly visit so Andy and his friends spent several fun hours running around outside and jumping on the trampline which we put outside on sunny days.
In the evening he asked for his The Very Hungry Caterpillar Lapbook and insisted on balancing it on the arm of the chair where Daddy was sitting and taking Daddy through the lapbook showing him everything again and explaining it and he concluded by playing with his favourite threading activity section of the lapbook...
On Thursday Morning he played mostly outside with his water activity Tot Tray...
And his little friend arrived wearing an almost identical shirt to Andy's. Of coarse the boys thought this newly invented Lightning McQueen club was just the best thing ever...
At last Andy found an equal and willing companion in pulling faces for the camera (maybe it's some secret code in the Lightning McQueen club)...
In the afternoon we had a friend over who is studing Educare and needed to do a workshop making homemade toys with some parents. So a few of us ladies did the workshop while 8 children filled the air outside with screams and laughter.
Can't put a photo because of certain contious ladies.
So it was Andy, 1 boy and 6 girls!
On Friday we read some Winnie the Pooh books and Andy did his five page Italian Winnie the Pooh puzzle book (each page has a different puzzle with a story in Italian). I was on strike most of Friday (which means sitting on the couch drinking tea and alternating between knitting and embroidering) because I felt exausted so Andy kept busy in his school area. Luckily he has a long concentration span and is content with keeping himself busy, esspecially when he has a audio book on. We've been listening to The Giraff, the Pelly and Me by Roald Dahl and Andy doesn't ever seem to tire of it - the result being that we're both completely brain washed and quoting from the story at regular intervals during our day - which often results in shrieks of laughter.
We took Andy to Cape Garden's Centre today (Saturday) where there are lots of rides and a Nursery with animals. I also went to the shop, that I bought the Tot Trays from, and bought a whole lot of bottles, trays, containers etc. that we'll be using next week and in the future.
Here are some photo's of our Winnie The Pooh and Some Bees Lapbook from
Lapbook Lessons
...
The Cover...
Bee Tic-Tac-Toe game with the game pieces in the floral pocket and a cute Bee Rhyme...
The lapbook folded out...
Bears counting book and a flap up Winnie the Pooh scene that Andy enjoyed painting...
Andy coloured in and counted the bears on each page and then put the corresponding amount of stickers in the circles...
The first flap of the tree...
Completely unfolded...
With a balloon colours mini book...
Some vocabulary words which we went through, each flaps open to reveal the definition...
Three question flap books... for each answer Andy did a colour in page which we put under each flap...
Who does Pooh belong to...
To see what others have done for Tot School visit
1+1+1=1.